Motivational Poems


Words Of Inspiration to Help Push You
That Little Bit Further
Motivational poems are an excellent source of inspiration to help keep us focused and energized when we have obstacles and challenges to overcome. There are times when we all need a little inspiration and motivation, especially when life's problems seem to burden.
Whatever maybe troubling your mind, or if you have what seems to be overwhelming challenges or mountains to climb, inspiring poems can give you that push and faith needed to keep you moving forward.
"If you can force your heart and nerve and sinew to serve your turn long after they are gone, and so hold on when there is nothing in you except the will which says to them: Hold on!"
Rudyard Kipling
Belief and faith are two very important words and emotions that everyone needs in order to succeed at anything, or achieve any goal and aspiration that they may have set through life.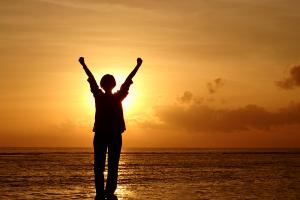 "motivation!"

Before anyone can begin to achieve anything they have set their heart on, no matter how great or small, they must believe in themselves at the very start. If you can't believe in yourself then you can't expect others to believe in you. Everything begins from within.
Believing in yourself and having the necessary faith to make your goals a reality are the two crucial first steps needed to make your subconscious mind force you to take action.
And you must take action. Visualization creates belief in yourself, and belief builds faith which will lead you into action. With these strong emotions driving you along the way you cannot fail, at any goal you may set yourself - you just have to keep the faith.
Changing your thoughts can greatly influence your life!
This is where motivational poems can help you by firing your imagination and installing belief in yourself. Classic authors and poets often had to overcome many setbacks along the road to success. Their belief in themselves kept them going, for they knew that having faith and belief they simply could not fail.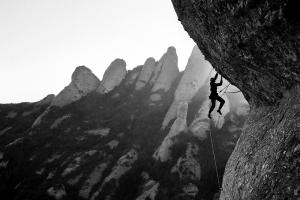 "keep going!"

Every successful person has experienced failure, and many have also endured hardship before reaching their goals. The writings of inspiring poets can be used as a guide for ourselves, a starting point as well as a map towards our own success. These inspirational words can really help us to keep going whenever the going gets tough. These poems can also simply help to motivate us whenever we have problems or issues that need to be dealt with, or life just seems to be a constant uphill battle.

There are many places and institutions that use samples of motivational poems to help inspire the reader to greater things in life. Sports arena's, colleges, businesses, universities all have inspiring words sprinkled here and there to help motivate at every opportunity.





"Come, bright imagination, come! relume thy orient lamp; with recompensing ray shine on the mind, and pierce its gathering gloom with all the fires of intellectual Day!"

Anna Seward

So, whatever your ambitions maybe, or whether you are experiencing some hardship or have problems troubling you and you don't know which way to turn, let these inspiring poems help and motivate you along the way.

And, please do come again and again, as this collection of motivational poems will continue to grow on a regular basis, installing more belief and faith into yourself!

The famous If poem by Rudyard Kipling
The famous if poem by Rudyard Kipling. A source of inspiration for many years. A motivating guide for guide. Come and listen to this inspiring poem here for you will be compelled and inspired!

Self Dependence by Matthew Arnold
A classic inspirational poem that shows us that the key to happiness can be found within ourselves.

An Inspirational Poem For Women
This classic inspirational poem for women is instantly recognised by people of all ages. It is a true celebration to every mother in this world.

Short Inspirational Poems
Short inspirational poems for quick blasts of inspiration

Cappuccino and Success
101 Short Motivational Stories To Beat The Blues And Turn You On Positively!!
Click Here!




______________________________________________________________

For inspiring, spirtual quotes and poems please visit
www.inspirational-e-quotes.com

______________________________________________________________