Short Inspirational Poems
Quick Inspiring Words of Motivation and Encouragement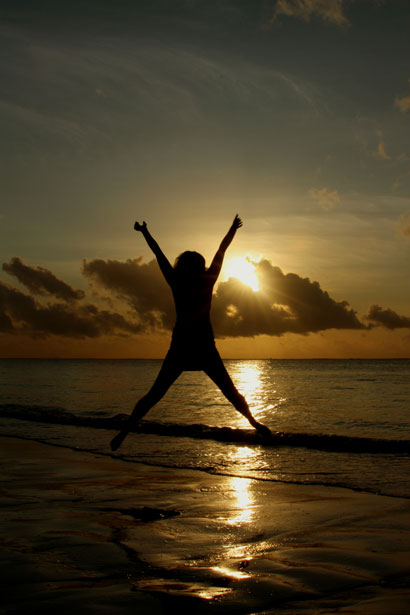 Now I guess you love poetry as much as I, but do you experience times when you wish you could have quick motivating blasts of inspiration? You know, short inspirational poems and words of wisdom to get you through your busy day.
When you're going through difficult and challenging times, an inspiring short concise poem can make your day seem so much better. It can revitalise and energise you. It can motivate and inspire you to surge forwards with gritty determination, courage and the will to succeed.
If you're stressed and feeling overwhelmed, poems can sooth and comfort you. They will guide and show you the way.
Short inspirational poems can really make you feel like you can conquer the world!
And why not? With thought and imagination you can!!
A few selected short inspirational poems to inspire you everyday.
Invictus
Out of the night that covers me,
Black as the pit from pole to pole,
I thank whatever gods may be
For my unconquerable soul.
In the fell clutch of circumstance
I have not winced nor cried aloud.
Under the bludgeonings of chance
My head is bloody, but unbowed.
Beyond this place of wrath and tears
Looms but the Horror of the shade,
And yet the menace of the years
Finds, and shall find, me unafraid.
It matters not how strait the gate,
How charged with punishments the scroll,
I am the master of my fate:
I am the captain of my soul.
William Ernest Henley
I Am
I am! The ages on the ages roll:
And what I am, I was, and I shall be:
by slow growth filling higher Destiny,
And Widening, ever, to the widening Goal.
I am the Stone that slept; down deep in me
That old, old sleep has left its centurine trace;
I am the plant that dreamed; and lo! still see
That dream-life dwelling on the Human Face.

I slept, I dreamed, I wakened: I am Man!
The hut grows Palaces; the depths breed light;
Still on! Forms pass; but Form yields kinglier Might!
The singer, dying where his song began,
In Me yet lives; and yet again shall he
Unseal the lips of greater songs To Be;
For mine the thousand tongues of Immortality.
Voltairine de Cleyre
Read by Rhonda Federman. Music from Trio in A Minor, Op. 114 by Brahms. Performed by Paul Pitman.
What Is Success
He has achieved success who has lived well, laughed often, and loved much;
Who has gained the respect of intelligent men and the love of little children;
Who has filled his niche and accomplished his task;
Who has never lacked appreciation of Earth's beauty or failed to express it;
Who has left the world better than he found it,
Whether an improved poppy, a perfect poem, or a rescued soul;
Who has always looked for the best in others
and given them the best he had;
Whose life was an inspiration;
Whose memory a benediction.
Bessie Anderson Stanley
Read by Ruth Golding. Music: Trois morceaux Op. 23 Romance by Henrique Oswald.
Performed by Felipe Sarro.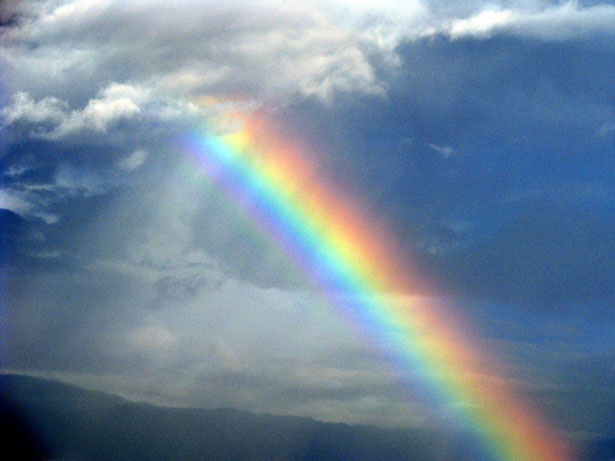 Short inspirational poems to fire your imagination!
The Inner Vision
Most sweet it is with un-uplifted eyes
To pace the ground, if path there be or none,
While a fair region round the traveller lies
Which he forbears again to look upon;
Pleased rather with some soft ideal scene,
The work of Fancy, or some happy tone
Of meditation, slipping in between
The beauty coming and the beauty gone.
If Thought and Love desert us, from that day
Let us break off all commerce with the Muse:
With Thought and Love companions of our way
Whate'er the senses take or may refuse,
The Mind's internal heaven shall shed her dews
Of inspiration on the humblest lay.
William Wordsworth
Read by Alan Davis Drake . Music from Trio in A Minor, Op. 114 by Brahms. Performed by Paul Pitman.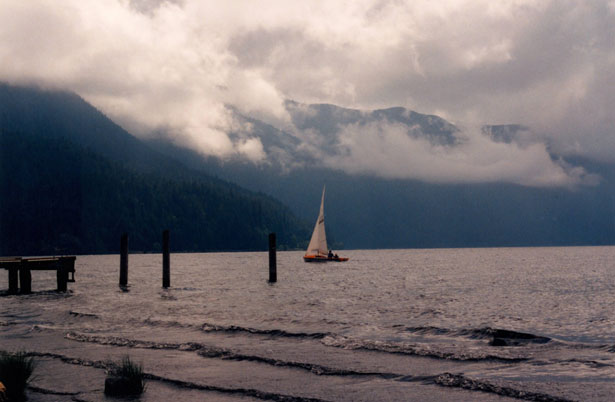 Short inspirational poems of solitude and harmony.
Solitude
Happy the man, whose wish and care
A few paternal acres bound,
Content to breathe his native air
In his own ground.

Whose herds with milk, whose fields with bread,
Whose flocks supply him with attire;
Whose trees in summer yield shade,
In winter, fire.

Blest, who can unconcern'dly find
Hours, days, and years, slide soft away
In health of body, peace of mind,
Quiet by day.

Sound sleep by night; study and ease
Together mixed; sweet recreation,
And innocence, which most does please
With meditation.
Thus let me live, unseen, unknown;
Thus unlamented let me die;
Steal from the world, and not a stone
Tell where I lie.

Alexander Pope
Read by Rhonda Federman. Music: Affettuoso from Trio Sonata in A Minor by Goerge Phillip Teleman.
Performed by Emily Stark.
Sonnet 1
When Life's realities the Soul perceives
Vain, dull, perchance corrosive, if she glows
With rising energy, and open throws
The golden gates of Genius, she achieves
His fairy clime delighted, and receives
In those gay paths, deck'd with the thornless rose,
Blest compensation. - Lo! with alter'd brows
Lours the false World, and the fine Spirit grieves;
No more young Hope tints with her light and bloom
The darkening Scene. - Then to ourselves we say,
Come, bright IMAGINATION, come! relume
Thy orient lamp; with recompensing ray
Shine on the Mind, and pierce its gathering gloom
With all the fires of intellectual Day!
Anna Seward
Do you have you very own original short inspirational poems? Share them with this site's guests by



clicking here.
Return from Short Inspirational Poems to Motivational Poems
Return from Short Inspirational Poems to Home Page