Inspirational Poems
Poetry for Relaxation and Motivation
Come and immerse yourself into some truly inspirational poems, a divine source of inspiration, motivation and even imagination. Let these beautiful uplifting audio poems give you a joyous, wondrous, relaxing and calming experience. If you're ever feeling down or in need of encouragement and guidance, these enlightening words will help to show you the way.
Experience poetry like you've never known before as you discover and delve into the exquisite audio treasures that can be found deep within this site.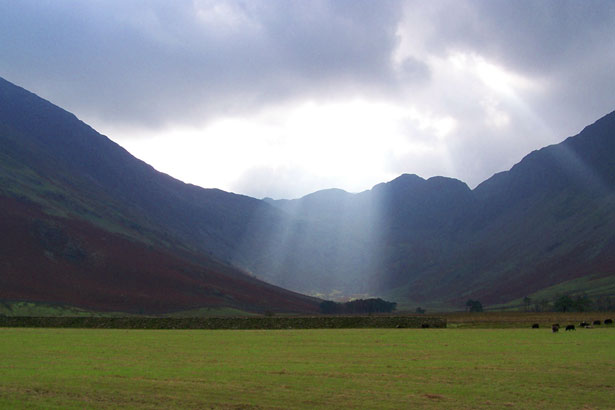 Here you will be relaxed, calmed and soothed as you lose yourself within this joyous inspiring audio experience. I find that classic poetry and music mixed together really offers a truly rewarding way of easing the stresses of daily life, something that I want to share with you today. I want to help you feel more relaxed and calm whilst these inspiring words motivate you towards better things in life.

There are many poems that help to remind us of the simple pleasures in life. A real celebration to the joys and beauty of nature or the rewarding gift of friendship. Many of us often take these things for granted (often without realising) as we go through our daily lives.

Happy the man, and happy he alone,

He who can call today his own:

He who, secure within, can say,

Tomorrow do thy worst, for I have lived today.

Be fair or foul or rain or shine

The joys I have possessed, in spite of fate, are mine.

Not Heaven itself upon the past has power,

But what has been, has been, and I have had my hour.

John Dryden

Do you have your very own favourite inspirational poems? If so why not share them with all of us? Simply let me know and if possible your favourites, or even your very own written poems may be included on this site for everyone to enjoy. So get involved and help to inspire others. Your very own words or recommendations may well just help others to overcome their own problems and obstacles.

Life really is truly wondrous and divine so let's all help each other. Don't keep it all inside, let's inspire each other to achieve better things.

I often find whenever I'm in need of motivation or guidance, inspirational poems always fire the imagination to help me keep on going when the going seems tough. It can simply make the difference between success and failure - just finding the inclination to go that one step further.

This I feel is the beauty of poetry. It can really help to calm, relax and focus the mind. Inspiring poems seem to have that positive effect that helps to move us forward so we can all achieve our goals.

Angels on the Heavenly Shore

Walk hand in hand for evermore

Seeking those who are depressed

In sin's darkest wilderness.

To lead them on the road of life
Away from bitterness and strife
To paths of virtue paved with hope
For those who seek the way of life.

Oh, Angels of Love, give us your aid
Help us to seek
The lost to save
To give to them the strength they need.

God in His Love doth condesend
To give to each weary one
The future joy laid out for them
No finite mind can understand.

It never hath entered the heart of man
The Love of God given to each one
If they will only do His will
And try their duty to fullfill.

Annie Kirk

You will find many of the inspiring poems featured on this site are presented for you in audio. This I hope will add to your experience and enjoyment during your visit. These poems are read by some really inspiring readers and the music performed by some truly gifted musicians.

I hope that through this collection of poetry you will realize the things that are really important in life. The simple things we all often too easily take for granted.

But most of all, I sincerely hope these inspiring poems really inspire you to pursue your dreams and achieve your goals!

If you have your very own original poem or inspiring story to tell then please share it with all of us by clicking here. Your words may inspire others!

So now switch on your speakers then sit back and relax while you explore this site for a truly calming but also inspiring experience!

Would you like to share your knowledge about inspirational poems? Contribute to www.inspiring-poems.com!